A Fine Target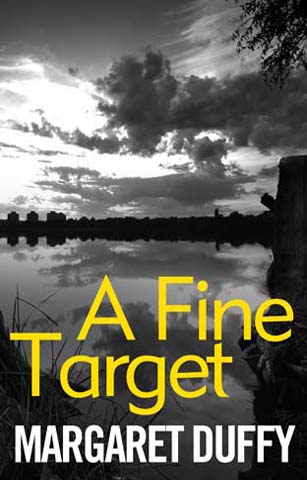 James Carrick and Joanna McKenzie - Book 4
It is a beautiful scene. Out on the lake the lightest of breezes ruffles the water and causes the reeds to stir with a dry rustling sound. It would take a keen-eyed person to notice the drifting movements of a human hand among the vegetation near the water's edge...
The dark-blue BMW parked nearby belongs to Patrick Gillard. The body of the murdered man — he had been shot in the head — looks like Patrick Gillard. But Detective Chief Inspector James Carrick cannot believe that his friend is dead. There is every chance that he is, the reason being that Gillard and his wife Ingrid Langley are on the hit-lists of several terrorist organisations after their work together for MI5. Gillard knows things, he represents a threat to certain people.
Carrick investigates and what he discovers leads him into a case with more twists and dangerous undercurrents than anything he has encountered before.
(Piatkus 1998)
E-Book edition (Little Brown Book Group, 2013)