Archangel Jim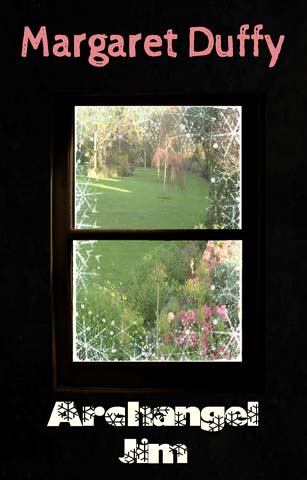 Molly Rossiter - everyone calls her Mog - lives on a run-down London housing estate with her mother Ella and brother Bobby. Mog is a difficult child who doesn't fit in. Her frustration leads to bad tempered behaviour, and the powers-that-be at her failing school decide Mog has 'learning difficulties', and must be sent to a 'special' school - a fate Mog dreads.
But Mog has found a new friend: someone - or rather something - that makes her even more convinced there is something wrong with her. She is drawn to an alien-like figure, the trademark 'signature' which appears in paintings by a famous science fiction book illustrator. Each contact with the strange spirit brings an awakening in Molly's mind that grows stronger each time she summons it: a freezing cold presence, both wonderful and terrifying - a guardian angel?
She calls it Jim.
Mog's life is turned upside-down when Lance, her father, is released from jail, determined to vent his frustrated rage on Ella and her family. To escape him, they flee to Cornwall, where Melanie, Ella's mother, runs a small hotel. But Melanie has long since disowned Ella, and does everything in her power to get rid of her and her despised children at the earliest opportunity.
Can Mog's guardian angel help her find safety and happiness? Is Jim a blessing or a curse - or merely a figment of a troubled child's imagination?
A short extract can be read by clicking this link...